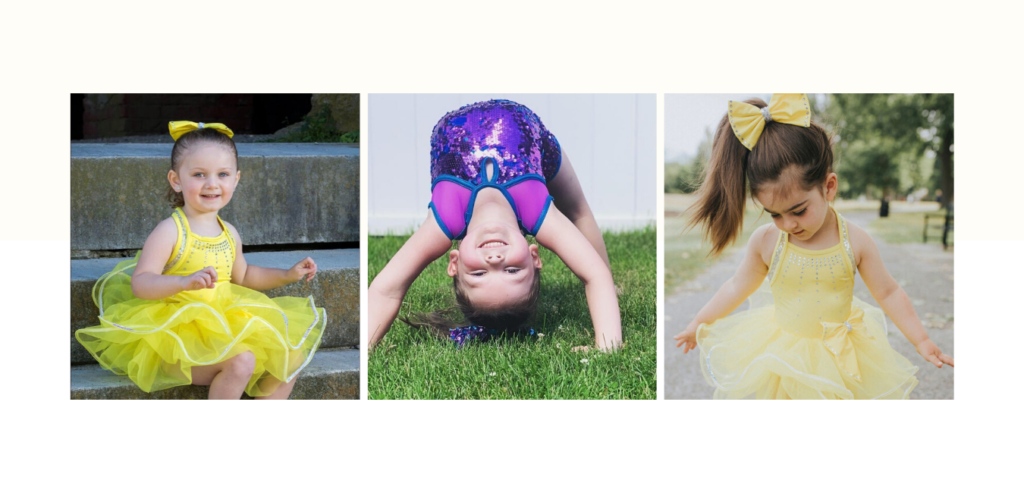 Our Pre – School Tots are our most popular group of Dancers. Age ranging from 2 – 4 years, dancers begin identifying different areas of dance in a creative and engaging way. Dancers are given freedom to express themselves through movement while being guided by their teacher. Students move across the floor, participate in circle time and line up. Music is high energy, fun, appropriate and to make learning even that much more enjoyable!
Class Sizes Limited Based on Classroom
*Should you be interested in a class that is FULL please Contact us*
2020 – 2021 Class Schedule:
Pre – School Tots Combination Class: Jazz, Tap & Tumbles. Class limited based on which room dancers will be dancing in.
Tuesday 3:30PM – 5:00PM (FULL)
Saturday 8:45AM – 10:15AM (FULL)
Saturday 10:45AM – 12:15PM (FULL)
Saturday 11:15AM – 12:45PM (FULL)
Tumble Tots (Ages 2.5): Pre – School AcroDance
Wednesday 4:00PM – 4:45PM (FULL)