Overview:
Each week long summer dance program differs in price based on the length of the classes. 2 hour daily classes are $125.00 per week and 2.5 hour daily classes are $145.00 per week
A non-refundable $25.00 deposit per week long class is required upon registration.
Any cancellations should be made no later than 2 weeks prior to the class.
Dance programs are held from 9:30AM – 12:00PM or 10:00AM – 12:00PM
Dancers should bring their own nut – free snack and drink
A minimum of 5 dancers is needed to hold summer dance programs
ALL classes are INDEPENDENT. No parent participation.
Schedule:
Tumble Tots: Ages 2 – 3.9: June 14th – 18th: 10:00AM – 12:00PM: $125.00
Super Hero Training Academy: Ages 4 – 7: June 21st – 25th: 9:30AM – 12:00PM: $145.00
Baby Shark Bonanza: Ages 2 – 3.9: August 2nd – 6th: 10:00AM – 12:00PM: $125.00
Tiny Tumbles: Ages 4 – 7: August 2nd – 6th: 9:30AM – 12:00PM: $145.00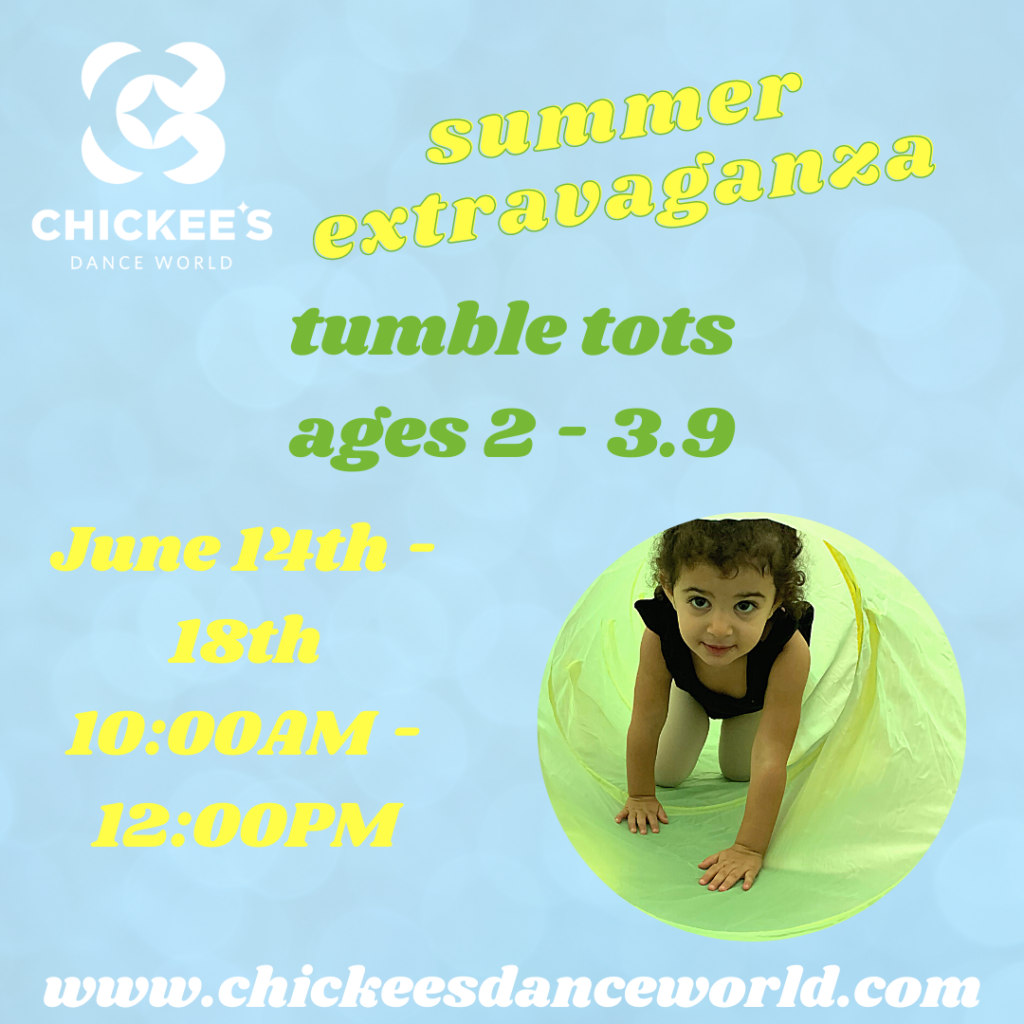 Tumble Tots:
Rooted in AcroDance Pre – School dancers will learn the basics of AcroDance and tumbling while having fun. This high energy week long class will have your dancers "flipping out!"
Dancers should bring their own nut – free snack and drink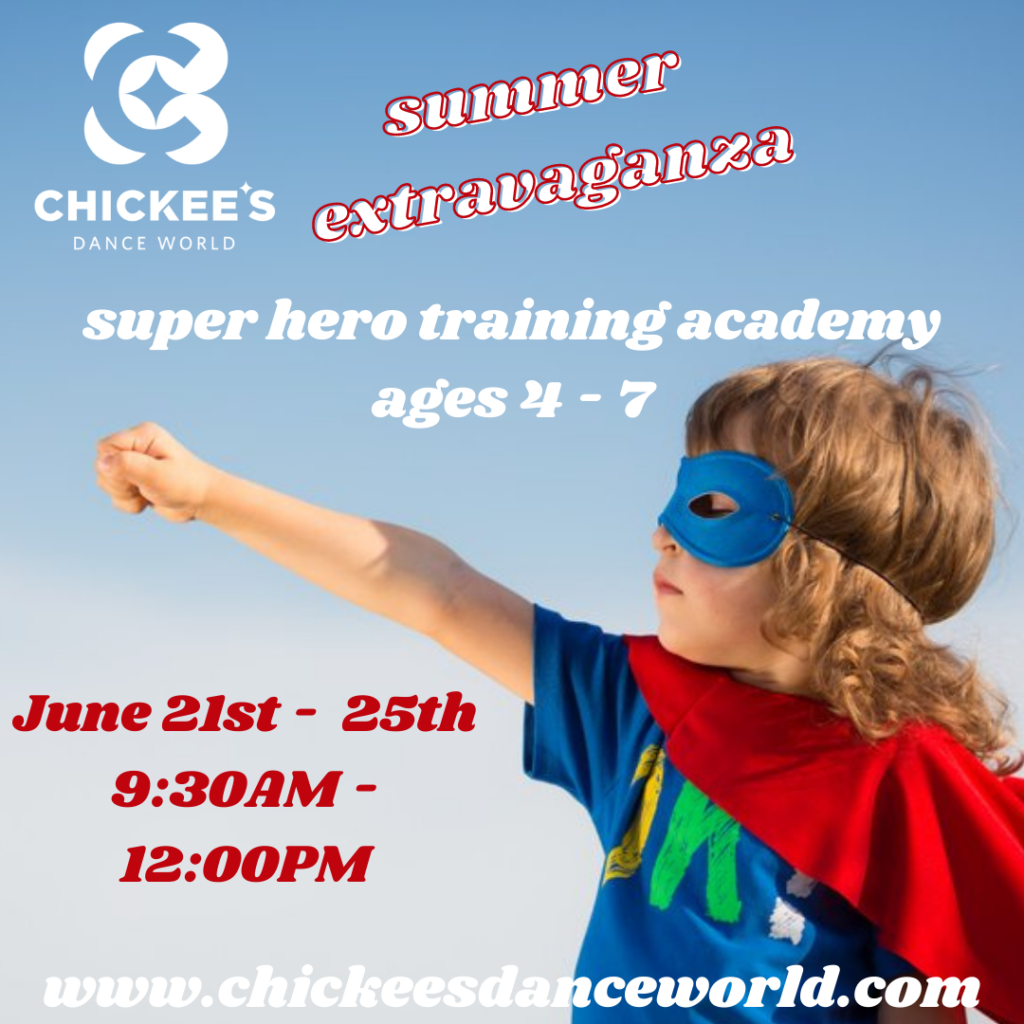 Super Hero Training Academy
Calling all Super Kids ages 4 – 7! We need your help! Join the training academy to become a certified super hero! Dancers will explore high energy movement and acrobatics while building strength and stamina!
Dancers should bring their own nut – free snack and drink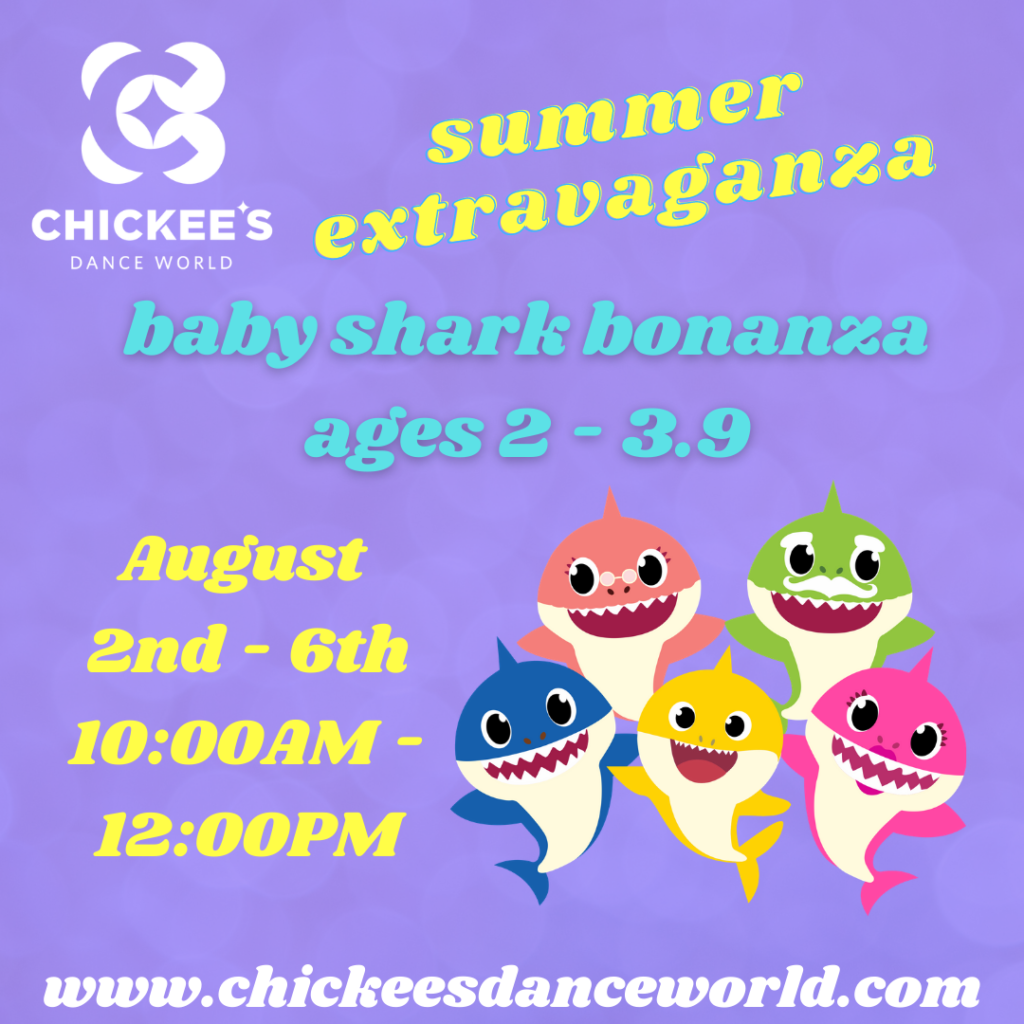 Baby Shark Bonanza
Does your little one go crazy for Baby Shark? Well, so do we! This high energy aquatic series will be filled with all things baby shark and under the sea. We can't wait to dance with you doo-doo-doo!
Dancers should bring their own nut – free snack and drink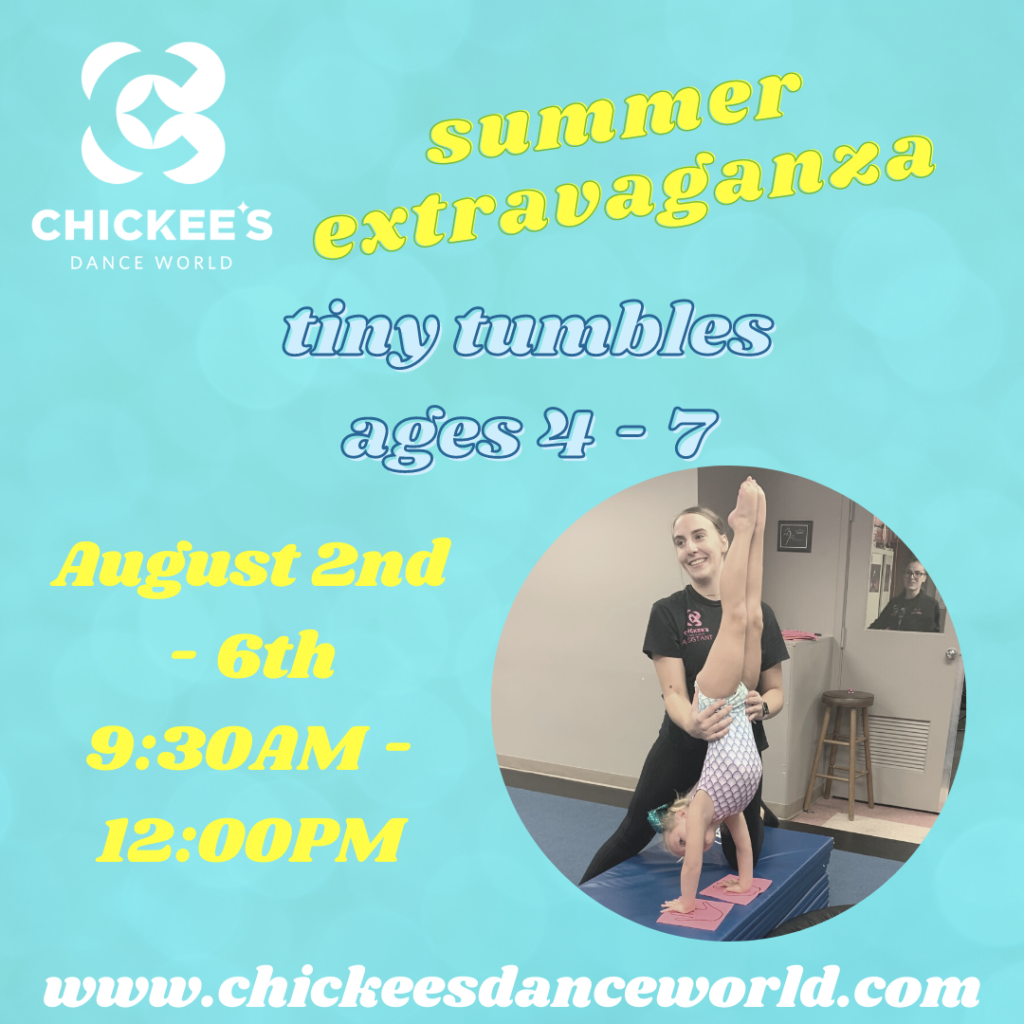 Tiny Tumbles
Rooted in Acrobatic Arts & AcroDance Pre – School dancers will learn the basics of AcroDance and tumbling while having fun. This high energy week long class will have your dancers "flipping out!"
Dancers should bring their own nut – free snack and drink