Overview:
Our tumbling workshops will be held for all dancers, focusing on a different skill sets in each workshop.
1 Hour Workshops are $20.00 per class/ 1.25 Hour Workshops are $25.00 per class. Acrobatic Intensive is $175.00.
Clinics must be paid upon registration.
Any cancellations should be made no later than 2 weeks prior to the class. Refunds are not permitted but dancers will be given credits on their accounts if canceled before 2 weeks of the event.
Dancers may be required certain skills to attend a particular workshop.
A minimum of 5 dancers is needed to hold a tumbling workshop. CDW reserves the right to cancel any classes due to low enrollment.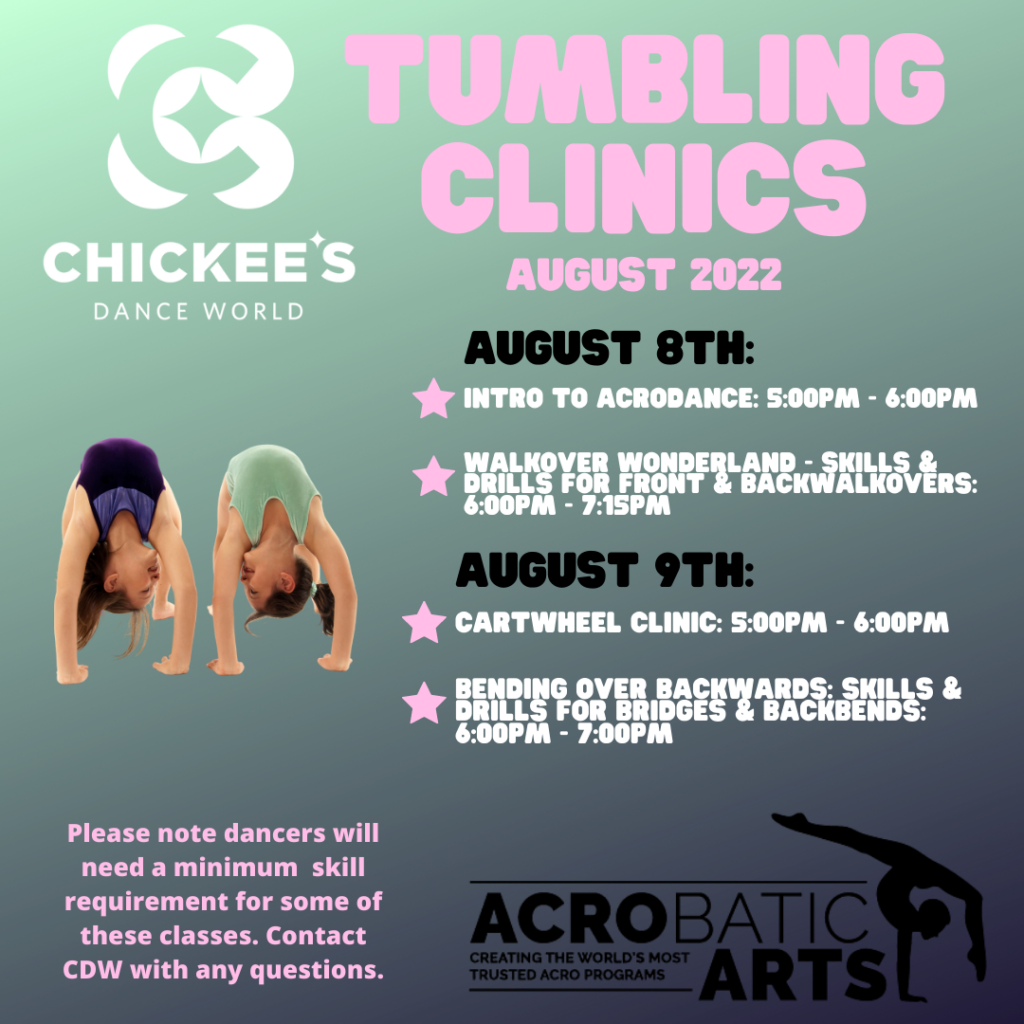 Ages/Levels:
Introduction to AcroDance: Beginner: Ages 4 – 9
Cartwheel Clinic: Beginner/Advanced Beginner: Ages 4 – 9
Bending Over Backwards: Foundations of Bridges & Backbends: Beginner/Advanced Beginner: Ages 4 – 9
Walkover Wonderland: Front & Back Walk Over Drills: Advanced Beginner/Intermediate: Dancers must have a bridge from stand!
Acrobatic Intensive: Intermediate/Advanced: Dancers must have strong tumbling base along with acrobatic experience. Dancers will be challenged physically and mentally. Approval for attendance is required.