Overview:
August 8th – 12th
5 Days of Dance, 5 Genres of Dance, only $45.00!
A non-refundable $15.00 deposit is required upon registration.
Any cancellations should be made no later than 2 weeks prior to the class.
This is geared to All Dancers – beginner – advanced
Different genres of classes all week, a great intro to different styles of dance
Workshop is $45.00 for all 5 days or $15.00 drop in.
A minimum of 5 dancers is needed to hold each class. CDW reserves the right to cancel any classes due to low enrollment.
CDW reserves the right to combine classes.
Schedule:
This is a guide. Should you be interested in a different group other than the recommended for your dancers age please contact our office to discuss options.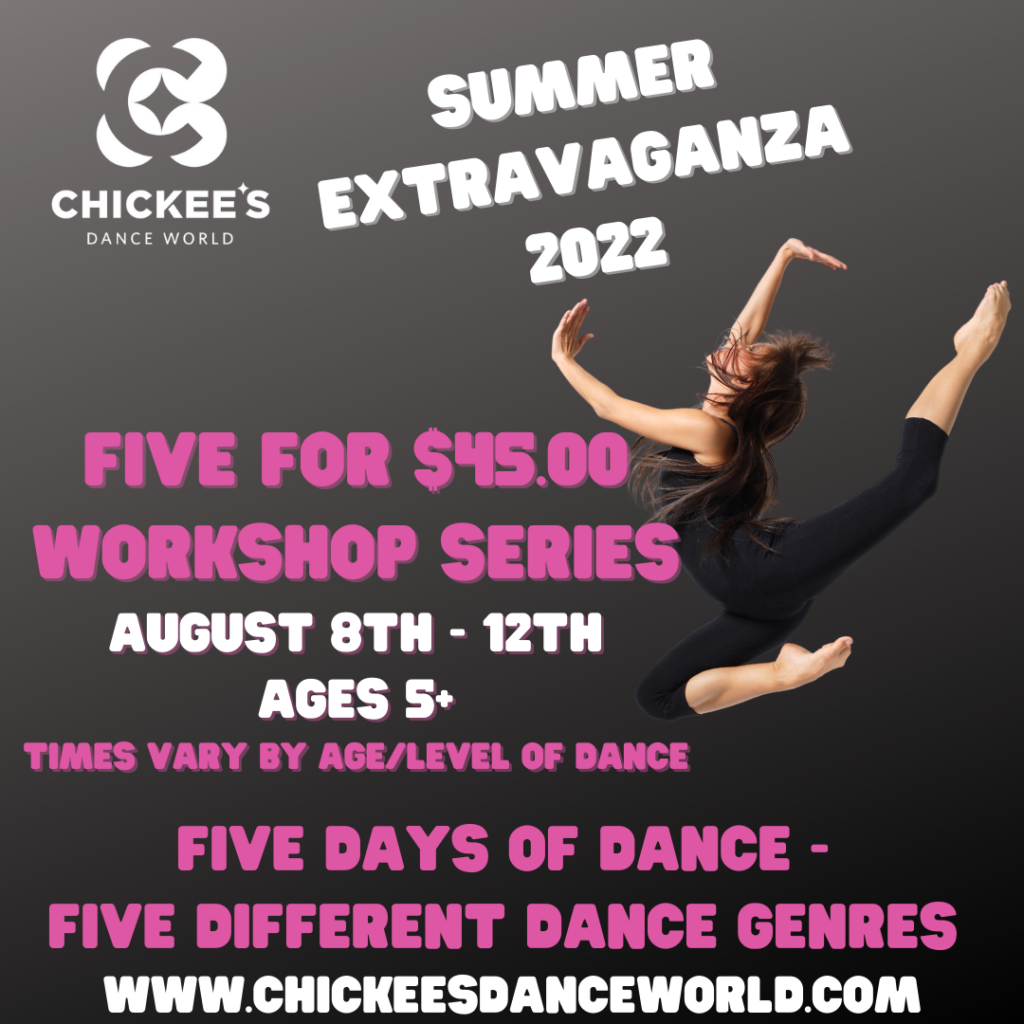 Ages 5 – 7: Beginner/Advanced Beginner: 5:00PM – 6:00PM (Classes will be split by age if the class fills)
Ages 8 – 11: Advanced Beginner/Intermediate: 6:00PM – 7:00PM
Ages 12 & Up: Intermediate/Advanced: 7:00PM – 8:00PM
Monday: Jazz
Tuesday: Hip Hop
Wednesday: Contemporary
Thursday: Musical Theater
Friday: Lyrical